Raspberry Ketone Wholesale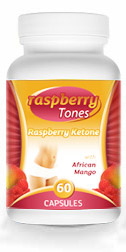 Contact Us Today For a FREE Quote!
Retailers Receive a 60-120% Margin
Made In the USA
Low Minimum Order Quantites
500 mg of Raspberry Ketone per serving
Nationwide Advertising Support
"This product just works. I get $34.99 for this all day long and customers keep coming back. Over 3000 sold."
-Dave Clark,
GNC Store KK 9045
"Great product. Selling very well. Customers are happy with the results."
-Rick Colon,
GNC Franchisee, North Carolina
GNC Corporate Approved! (GNC Product Code # 808580)
Many of our retailers' #1 selling product!
Dr. Oz Introduced Raspberry Ketone to the market, and now it's flying off the shelves...
"Miracle Fat Burner"
-Dr. Oz Show, in reference to Raspberry Ketone
Get on top of the next big "Superfruit" diet craze. In a recent episode, the Dr. Oz show introduced Raspberry Ketone as an effective fat burner and demand for this unique product has taken off! Premium pricing and premium ingredients combined with top-nothch advertising and client support means Raspberry Tones could be at the top of your sales goals immediately. A number of our retailers have told us that Raspberry Tones is among the best-selling products in their entire store, and providing them with great margins and happy customers.
We are always in-stock for our wholesale clients, and ship out with 2-3 day free shipping for our wholesale retailers. We provide full support to help you succeed. Need help raising awareness for Raspberry Tones with a marketing campaign? Need additional support materials? Just ask. Fill out our convenient form above to contact us today.